11:26 AM | Posted by Rebbi Muzik
|
Edit Post
Explain music as an art?
Music is one thing that always appeal to emotions, anything that you might be going through you can express it through music. Music is more about emotions and thats art to me.

Emotions? .
…laughs…
This is one question I have found most variance, can you describe the difference between a producer and a beat maker
well beat makers are more into making beats than being involve in the whole project; where else a producers job is more than just making a beat; its about choosing a specific direction for the track and helping the artist project their ideas or talent. I mean producers are more hands on any project they work on, where beat makers only provide a beat and their job ends there.

So you get a weird sound from a friend, he is really pumped up about this track... He wants you to sample it; the sound is just one hit string, what do u do next? Do u sample it, or you hit him back and tell him to pass the full sample?
Funny enough I love challenges like that. infect most of the beats I've made came to be in that form, where my friend would challenge me to work with a certain part of a sample. I would then mess around with it until I kind of hear something I can work with, I then just lay it down on the sequence and sometime its ish that's dope.
for example,
was once challenge to work with an Alicia Keys track and the results is this
Save Time To Chill A Little With You
it's on the Life (Lesson 1) beat tape

http://www.mediafire.com/download.php?2ytd0ehj311
I recall you being called evil genius; did it have anything to do with music?
laughs, no it didn't. Which it did I was going to call my self that. Evil genius of beats sound dope don't you think?

It does... Keep in mind I'm also being called evil genius. Laughs.
Dawg, syklik? Please explain the name

damn! it goes a way back. I think I discovered the name back in high school science class. I was an emcee back then and still looking for a name to call my self. That just came to me when I saw the word cyclic then I just switched it up to syklik and it kind of went along with the mentality I had "A Revolutionary emcee".I got known but that name so I just sticked with it

give a lil low down of how you would make a beat
Most of the time its start off me hearing a random track on my playlist, it might be a hip-hop track or an old 70's soul track what ever it is that I am listening to.That gives me an idea or inspiration on making a beat from there I am on the lab, I first lay down the drums which come up with a little beat box, after sequencing the drums, I pick a sample and chop it up to some part which sounds dope to my ears; from there put together the pieces I have came up with, its like solving a puzzle it can take mins or hours; I then lay a bass line for the track. I might sometime add extra sound fx but I normally get all my sound from samples.

Ait ait... I see. Equipment wise what are you pushing?
I have an M-Audio Keystation 49 keyboard, and MS20 Beringer Monitor, Behringer XENYX 1002 mixer, software :- FL Studio and Garage band, and set of technics Turntable

Pc wise?
I am running an AMD Sempron 2.2 GHz Tower PC
and also own mini Mac that's where I run the garage band

Nice...

You are based in capcity, should we be expecting any fire from you? And which rappers are in your future work list?
a whole lot of fire! in terms of Kats I am working with, I got Harmoniquez capcity kat that I am busy sending beats. I am currently based in capcity but I am from J-sec (East Rand) so I'll be working a lot with katz that side. We pushing a project with PullOvah Production (
www.pullovaproductions.co.za
they responsible for Substance previous project DO The Knowledge)to introduction East Rand kats to everybody. I am also involved on with the Substance new project Kriminal Turned Poet which will hit the street pretty soon.
and personally project
there's one with you and also working on a project which will drop next march.

Busy man I see...
yeap we got to work, no slacking!
What best describes ur diff approach to production? What is it you bring that most have not?
laughs, emotions!

Drop an outtro rap for us man... Just pity 6 lines
Laughs…ok
bare in mind I don't rap anymore, I stop that cause I ran out of stuff rap for/now I am on sequencers and keyboards/where samples are chopped up with samurai swords/This is the first revolution, syklik remember the name/tell all your friend that I've came!
maintain!
ONE
Thanx FAM
Labels:
Interviews
,
updates
|
1 comments
1:00 PM | Posted by Rebbi Muzik
|
Edit Post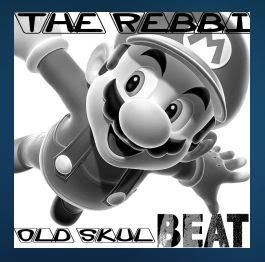 DOWNLOAD Mediafire
Wadup all, just need to say thanx to all the downloaders who have been coming up here for heat, and to taint for all the boost from his blog.
In this tape you will find a promo track from project kay, kay is my number one kat down in durbs, we been brothers since since, i bumped the track and felt the fire, much love goes to his mixtape that will be droping soon as well, and I got a surprise for everyone with the up coming volumes....
Stay up
Labels:
49 keys
,
Music Downloads
|
0 comments
About Me
Rebbi Muzik

Beat maker/ producer/ friend/ music lover/ programmer/ http://twitter.com/the_rebbi
View my complete profile

Labels

Blog Archive

Views